Shakti

(2011)

Telugu

2 hrs 47 mins

Action

,

Fantasy
Shakti - Songs
---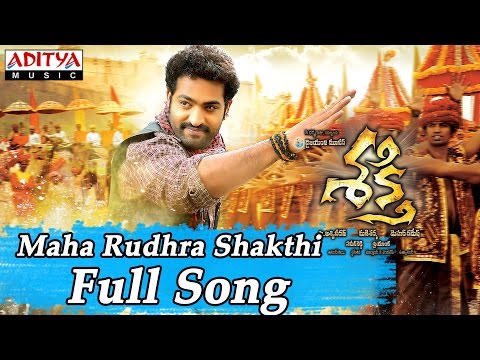 Singers:
Sri Vardhini, Saindhavi, Rita Malavika, Hanumantha Rao, Hemchandra, Ranjith K Govind
Lyrics:
Jonnavithhula Ramalingeswara Rao
Shakti - Movie Reviews
Andhra & Telangana Wishesh
First half of the movie is okay. The interval bang is effective. Second half should have been better. The plus points of the movie are NTR, grand production values and rich technical aspects. The negative points are screenplay, lack of simple story line (the story is too complex) and emotional quotient. On a whole, Shakti would have been good with a better execution from the director.
Yamaga UndeThis is a fast paced song and it is a mass song with western beats. Mani Sharma has given dance beats and this will appeal to the masses by getting it the right chorus, proper blend of drums, percussion instruments. The speed is very high in this track and the duet was rendered by the duo of Karunya, Malavika. Rama Jhogaya Sastry uses the regular terms like young tiger, A1 star and makes it very simple to understand. This is an okay number nothing great.         Mahishasura Mardhini     A highlight song of the album, the track has got an excellent feel to it. Mani Sharma has given a soul to it by mixing it with modern beats but respecting the sanctity of the song. He has brought a very melodious and fresh touch to this rather intense stotra. Both Srivardhini and Sharath rendered their voices in a modern tone but gave a classical feel to it. They maintained the vocals in the right way without much thrust.  Overall, the album is prepared with mass, class, tradition and romance. The ingredients are in right proportion and as usual, Mani Sharma follows his signature style of composing without trying anything off the beat and he has delivered elegance. The songs must be heard two-three times to get the right feel and sync with it.
Terrible treatment to a terrific thought!
Shakti appeals to the director but peels the skin of the audience